Blog
18.04.14
What caused this mysterious condition?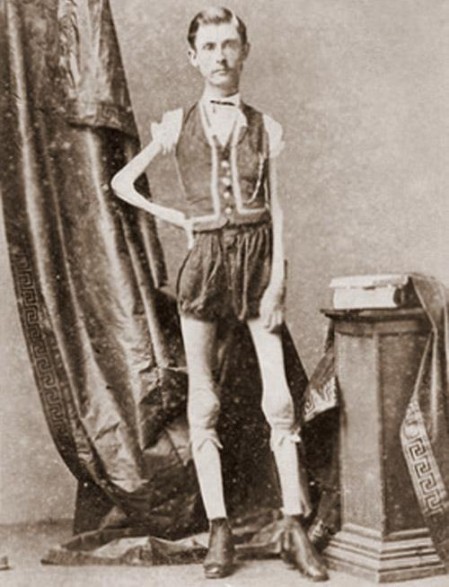 I was just reading about Isaac Sprague. He was a normal boy until he got to twelve years old, then lost a massive amount of weight – leaving doctors baffled. Apparently he weighed just 43lb but ate as much as two grown men and carried a flask of milk around his neck with him to stop himself feeling faint! He toured with the famous Barnum circus as 'The Original Living Skeleton'. He was married twice with several kids and earned a good living at the circus, but poor Isaac died at 45 of asphixiation.
He wasn't the only one, though. The 'Living Skeleton' became really popular attraction. In fact, I read it was quite common for the Skeleton Man to marry the Fat Lady in an extravagant ceremony in a shameless PR stunt!