Blog
31.08.15
Amazing transparent screen illusion you can do at home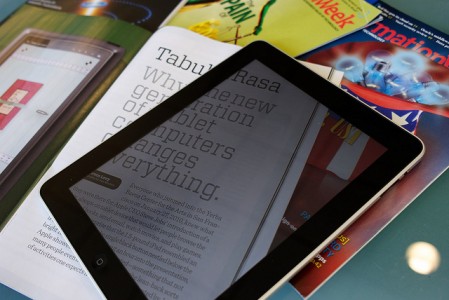 Have you ever wished you could make your work disappear? Well, now you can. Kind of.
I love these see-through screens – they're funny but really artistic and cool as well, like all the best magic effects! Let me know if you try it yourself – I'm on twitter and would love to see your pics.
It's easy. Just take a nice big photo of whatever is on your desk, or whatever you can see from where you usually sit, and set it as your desktop background. Line your device or screen up with the background image, and voila! You just made all your worries disappear, and can put your feet up for the rest of the day. It works with anything with a screen and camera, (e.g the iPad example above, which is by Chengyin Liu) and I'm sure you'll think of some even more creative stuff than these examples. Let me know what you do, and enjoy your Bank Holiday Monday!
Float your windows back on top for the full "Minority Report"...
Get creative with layers of them...

Put yourself in the picture

Love this one

It's the shadow that really makes this...

Great use of the built-in apps!

Witty idea

And it works on a phone too!