Blog
19.12.14
How to levitate a house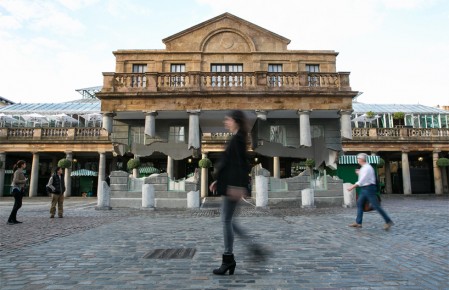 I just found out about an artist called Alex Chinneck who does weird things to buildings. Notice anything odd about these buildings in London?
If you've been to London you've probably visited Covent Garden market at some point. I bet it didn't look like this though! He's levitated it...
How's it done? Well, that would be telling. You sure you want to know?