Ali Cook Magician
Ali Cook is a historian of deception. He's a sleight of hand expert, a street magician, escapologist, stage illusionist and performer of thought control.
"As well as escapology, Cook does jaw-dropping Derren Brown-style mind-reading feats, fabulously dextrous close-up magic, gruesome gross-out pranks and magic tricks the like of which you've never seen before" Steve Bennett, Chortle.
He has written and starred in seven British television series including 'Penn & Teller: Fool Us' (ITV1) 'Dirty Tricks' (Channel 4) and 'Monkey Magic '(Five), both nominated for the British Comedy Awards & the Golden Rose of Montreux, 'Psychic Secrets Revealed' with Derren Brown (Five), The Secret World of Magic (Sky One) & 'the Jerry @ Trick show' with Jerry Sadowitz (Five).
Ali Cook's anarchic mix of comedy and magic has made him a headliner on the UK comedy circuit and he performs at celebrity events for the likes of JK Rowling and Damien Hirst. For more information click here
Amazing technique for memorising cards
21.07.14
One of the most fun 'memory master' acts is the memorising of playing cards. I remember watching Dominic O'Brien do this on Record Breakers years ago, and it's still a great act – if not …
READ MORE >>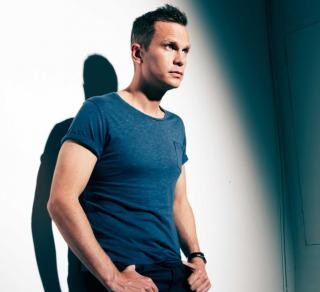 19.07.14
RT @WestNotts: @Adam_Pablo @ali_cook @Create_Theatre We heard he took the breath away of our college's press officer with his awesome mind-…
19.07.14
RT @Dawnytwiggy88: @Adam_Pablo @ali_cook @Create_Theatre he was so good!! loved it!!!